Free Training Facebook® Webinar!

FREE 1 Hr 45 Min training exposes a Simple Scientific Formula
one woman uses to Get 25+ Fans and 36+ Leads PER DAY
on FaceBook in 60 minutes or Less!
UPDATED WITH THE MOST RECENT FB TRICKS!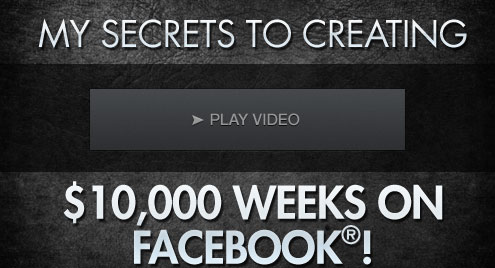 This FaceBook® webinar will NOT be FREE forever. Fill out the form below with your name and email for immediate access on the next page, and finally MONETIZE FACEBOOK®!
I'm going to show you how she can Make over $10,000 PER WEEK leveraging FaceBook…
In minute 6, you will unlock the "Foundation of your Fan Page" for MASSIVE EXPOSURE & CASHFLOW, and witness the #1 BIGGEST MISTAKE marketers make that ensures NOBODY finds you on FaceBook. (get this foundation part wrong, and you're dead in the water.)
In minute 9, you will see one of the HOTTEST FaceBook updates for direct response marketers that will help you GET MORE LEADS that costs you $0.00 (Warning: you must stay BELOW a 20% rule or your Fan Page will get SHUT DOWN…don't worry, she explains this!)
In minute 14, you will find what you MUST utilize on you Fan Page to make sure that you Get VISITORS & TRAFFIC to your offers so that you can Make Money Fast with your Business (this is the easiest way to Build Your List on FB, and it's 100% FREE!)
And that's only the first 14 minutes in this 1 hour and 45 minute training: it gets 100x better! Sponsored stories, landing and application tabs, FB insights and anlytics, FB pay-per-click ads, vanity url's, 15,000+ "Likes," and so much more… ALL EXPOSED and Completely updated for 2013!

Facebook and FB are registered trademarks of Facebook, Inc. Facebook is not affiliated with this website, and does not sponsor or endorse this website, its content, or services.